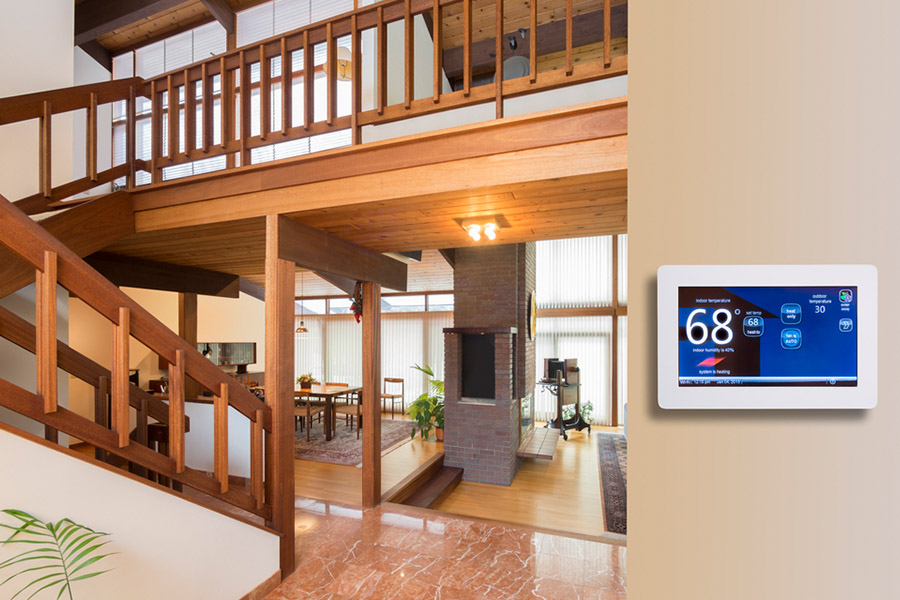 Should You Install A Smart Thermostat In Augusta?
The latest smart thermostats have advanced quite a ways past the simple dial or switch for controlling your home's comfort levels. If you think now might be the right time to install a smart thermostat in Augusta, you will enjoy an abundance of comfort with far less hassle. Equipped with wireless connectivity, temperature settings for multiple zones, and the convenience of home automation, these revolutionary instruments will reduce heating and cooling costs and make your home truly comfortable and safe.
What Are Smart Thermostats In Augusta?
Once installed, your new smart thermostat will work in a comparable fashion as the old version in regards to core temperature control. The look might be sleeker, but you can still glimpse the current temperature. You can still adjust the temperature directly at the unit, and it still offers the ability to choose from heat, cool, and fan.
However, in the event you install a smart thermostat in Augusta, you will enjoy a wide array of advanced features. That's because this HVAC component is connected wirelessly to a greater network, like your virtual assistant or your home's security system. With a smart control panel or smartphone app, you are able to program your smart thermostat to adjust your home's temperature settings automatically at whatever times you choose or to respond to input from another device. In the end you have a property that is more energy conscious and comfortable.
Reasons To Install A Smart Thermostat in Augusta
There are various reasons to upgrade your traditional thermostat to a smart thermostat:
● Ease of control via a smartphone app. Take command of the thermostat remotely via a cell phone app such as ADT Control. Are you feeling a bit overheated while you're attempting to fall asleep? You can easily access the app and turn on the air from your bed. Or check on your home's temperature when on holiday with family, and adjust the temp to reduce energy usage when no one's at home.
● Take advantage of scheduling. An innovative smart thermostat can be configured with a schedule for your HVAC system. Set different temperatures to complement your daily life. Lower the temperature for bedtime, then increase it once more about an hour before you arise. You can even devise heating or cooling scenes for specific occasions -- for example a scene for when you're having guests over or one for when the fireplace is being used.
● Reduce energy consumption with home automation. A great benefit of smart thermostats is how they will lower your heating and cooling bill. Because you can effortlessly alter the temperature as needed based on seasonal changes, weather, or time of day. You'll never throw money away cooling and heating a vacant residence. Additionally, when implementing schedules, your thermostat makes automatic adjustments. A range of utility services even extend special savings and rebates for qualifying models or situations.
● Use voice activation to manage your property. If you choose to install a smart thermostat in Augusta, you also have the opportunity to program it to operate with a Google or Amazon AI assistant. This offers the chance to manipulate the settings without stopping what you're doing.
● Connect your thermostat to various home automation components. In the event your smart thermostat is part of a comprehensive home defense package, you can link all your components into an interactive group. This helps keep your home safe when emergencies arise. For example, you can direct your thermostat to activate the ventilation fan if your fire alarms sense excess heat.
Get A Smart Thermostat In Augusta Today
When your old thermostat fails to satisfy your home comfort requirements, you should upgrade to an innovative smart model. These devices streamlined, a cinch to control, and can save money over time. You stand to reap the most benefit when you combine it with a modern residential security installation. Reach out to us today at (706) 397-7051 or send in the form below to request your smart thermostat.
Areas Served Around Augusta By Secure24 Your Local ADT Authorized Dealer